Many people conflate all Jews into a single category — but like any religion, culture or identity; there are subdivisions that must be acknowledged.
One common misconception that has infiltrated people's minds through Western media is that Zionism is Judaism. The Western media does not highlight major differences that exist between Zionism and Judaism — both ideologically and theologically.
Judaism splintered and took two main paths, those who studied and obeyed core scripture, and those who began to write their own books, traditions, rules, laws, statutes and so on.
For example, the Babylonian 'Jewish' Talmud is an example of a false collection of texts that has negatively redefined Judaism.
The core canon is widely accepted, whereas the Talmud and its many derivatives are widely criticized for:
Anti-Christian, anti-Gentile content.
Absurd or sexually immoral content.
Falsification of scripture.
Those who abandoned core scripture began practicing a very warped version of Judaism, forming closed-off communities that became wary of, and opposed to gentiles. This is also how ethno-religious Jewish groups such as Ashkenazi came to form.
As a result, a non-biblical "us versus them" attitude quickly formed in the rabbinical echo chambers — this is the kind of rabbinical Zionist Judaism we see today at the top of power hierarchies worldwide.
To differentiate between the groups within the broad term 'Jew'; truly spiritual Jews are against Israel, but the Talmudic variant, and within that variant, the Talmudic Jewish racial and cultural supremacists are very pro-Israel — despite nowhere in scripture it stating that Israel is to be founded again by men in a physical sense.
In my opinion, a small denomination of so-called 'Jews' have totally misinterpreted the scriptures and somehow justified a supreme 'Jewish race' and a physical, rather than spiritual, homeland — they are a cultural and ethnic minority that abides by misunderstood rabbinical Talmudic principles and traditions which scripture does not authorize whatsoever — they have totally hijacked what being a biblical Jew actually means. Some of them have risen to the heights of Western power and are steering everything towards a Jewish Mystic, Pharisaical, Masonic World Order.
A concerted effort to bring the kingdom of heaven unto earth in a physical sense.
"For hundreds of years through all misfortunes a Messianic dream of an ideal city,
where there will be neither rich nor poor, and where perfect justice and equality will
reign, has never ceased to haunt the imagination of the Jews. In their ghettos filled
with the dust of ancient dreams, the uncultured Jews of Galicia persist in watching on
moonlight nights in the depths of the sky for some sign precursor of the coming of the
Messiah. Trotsky, Bela Kun and the others took up, in their turn, this fabulous dream.
But, tired of seeking in heaven this kingdom of God which never comes, they have
caused it to descend upon earth." — J. and J. Tharaud
The "Synagogue of Satan".
The Bible quite rightly anticipated that the scriptures would be misinterpreted, taken out of context, reworded, and so on.
It is an inevitability that many false iterations of Biblical faith have, and will continue to spring forth and try to represent the scriptures in the word and interpretation of men, rather than in the word of God.
The following verse warned of this:
"Behold, I will cause those of the synagogue of Satan, who say that they are Jews and are not, but lie — I will make them come and bow down at your feet, and make them know that I have loved you." — Revelation 3:9
In the Bible, they are called the "Pharisees", those who 'added to and took away' from the word of God and made it their own:
"You shall not add to the word which I am commanding you, nor take away from it, that you may keep the commandments of the Lord your God which I command you." — Deuteronomy 4:2
Zionist Jews practice their faith 'outwardly', not 'inwardly'; as the Bible explicitly states they must.
The Bible advocates 'inwards' faith, rather than an 'outwards' carnal interpretation of it.
The Pharisees were Jews of the 'written', outwards variant of Judaism.
They practiced their faith outwardly in a literal, material sense, in contradiction to the spiritual, immaterial faith as spoken of in the scriptures.
"No, a man is a Jew because he is one inwardly, and circumcision is a matter of the heart, by the Spirit, not by the written code. Such a man's praise does not come from men, but from God." — Romans 2:29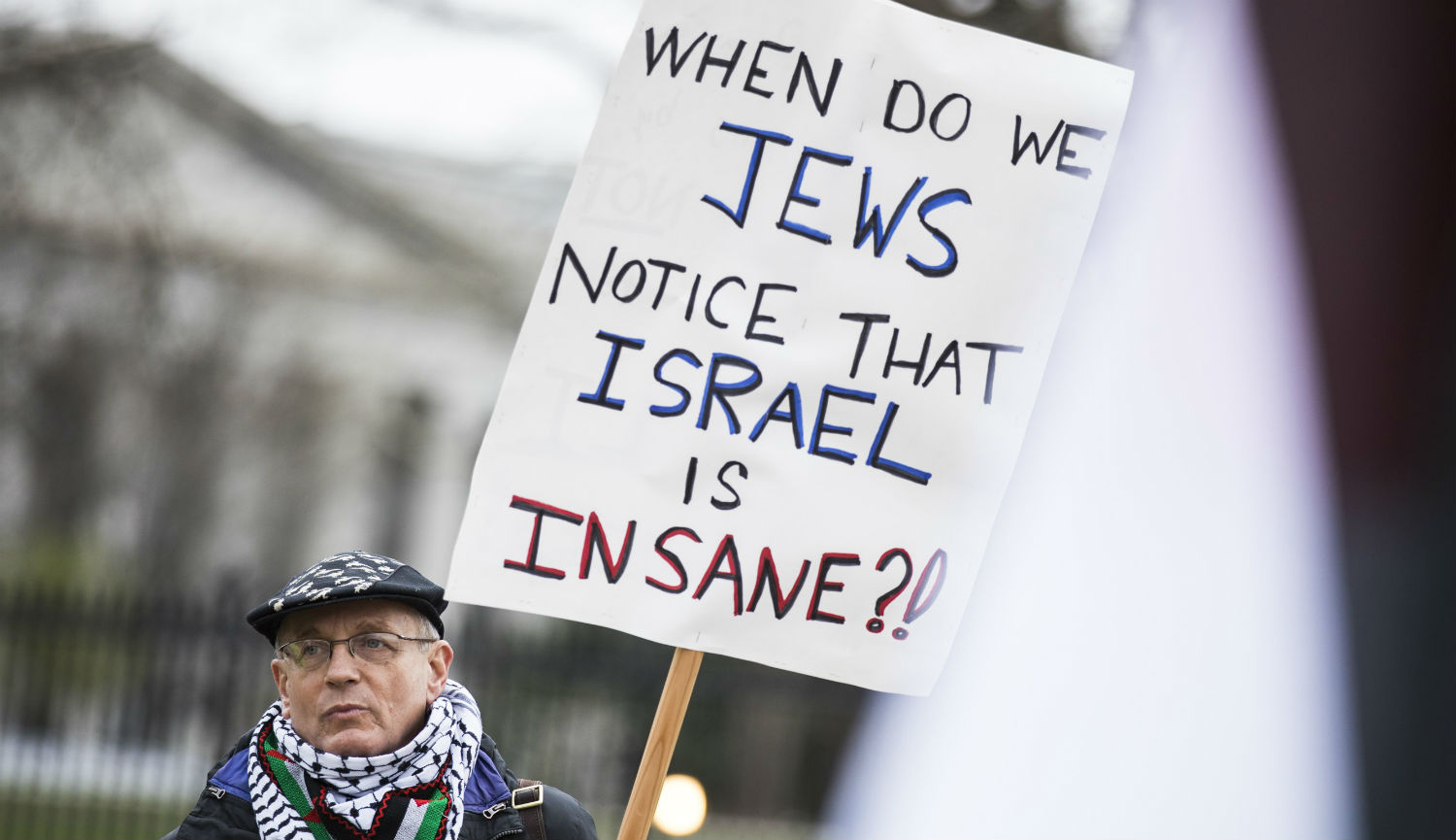 Understanding the mindset behind global "Jewish supremacy".
Jewish supremacy is a very small Pharisee offshoot of the core Jewish faith — but ideal circumstances allowed it to gain massive influence, and eventually redefine what most people see to be 'Judaism'.
A "Pharisee" is defined as:
"a member of an ancient Jewish sect, distinguished by strict observance of the traditional and written law, and commonly held to have pretensions to superior sanctity."
The keyword from the above definition is "sect", which is defined as:
"a group of people with somewhat different religious beliefs (typically regarded as heretical) from those of a larger group to which they belong."
Because of their eugenicist selectivity, their scholarly societal standards, and their extreme studiousness — the Pharisaical Ashkenazi's genetic and intellectual qualities increased dramatically, and many of them, as a result, rose to the high positions in society as we see them in today — some of them retain the cultural and supremacist rigors of their ancestors and maintain a distrust of the 'gentile', many of them looking to the Global Zionist objective as their ultimate goal.
Central to the Pharisaical Jew is that the gentile is a heathen to be avoided, misinterpreting the following passage as a call to segregation:
"Do not be unequally yoked with unbelievers. For what partnership can righteousness have with wickedness? Or what fellowship does light have with darkness?" — 2 Corinthians 6:14
In the past, being a money-lender was a profession forbidden for Christians to uptake, the field was largely a power vacuum; as most of European society was Christian a few hundred years ago.
By denying Jews the stability of property ownership, Christians unwittingly forced Jews of the day into great financial expertise. This expertise has carried itself over to the present day.
"Today's races and classes will disappear owing to the disappearing of space, time, and prejudice. The Eurasian-Negroid race of the future, similar in its outward appearance to the Ancient Egyptians, will replace the diversity of peoples with a diversity of individuals. The main representatives of the brain aristocracy: of capitalism, journalism and the literate are Jews. The superiority of their spirit predestines them to become a main factor of the future nobility."

— Richard Coudenhove-Kalergi, spiritual father of the EU, Freemason of the Humanitas Lodge, Vienna.
This gave Ashkenazi Zionist Jews the head-start, so to speak, in gaining the knowledge and expertise in saturating the financial field and quickly gaining economic dominance.
"We too are in agreement with the cultural anti-Semites, insofar as we believe that Germans of the Mosaic faith are an undesirable, demoralizing phenomenon."
Physicist and Anthropologist, Gregory Cochran, states that the selective breeding culture of Ashkenazis over one thousand years would be enough to see the significant difference in IQ points seen today — which is on average 15 points higher than European average IQ.
Cochran states that the Ashkenazi population was incredibly unique — nearly every Ashkenazi worked a 'white collar' job; book work, money-lending, accounting, etc.
From this innate advantage and because of the high rate of Jews in financial roles, the early major Jewish banking families formed out of these circumstances, powerful families that persist to this day.
Not to say regular Europeans weren't capable of becoming money-lenders — they were simply culturally forbidden from doing so — the Ashkenazi Zionist sects saturated the profession and quickly worked together to make it a 'Jew-only' business, gentiles were kept at arms length.
Certain Pharisaical Zionist Jews, often Ashkenazis, have risen and acquired significant power and influence:
Banking System. The entire Federal Reserve System has been setup by Jewish Families which is continuously puts the country into debt. It works above the law and it is not accountable to the government for its activities.
Large Corporations. Most large corporations are owned by Jews in America. All of them have moved their manufacturing to Communist China, a country that they have developed at the expense of American and European jobs. The system that they have setup drains the country's wealth from most countries around the world into the hands of a few Jewish Entities.
System Beneficiaries. All of these systems that are setup mainly in the West benefit Jewish Entities at other's expense. It is essentially fooling and cheating millions of people from several cities around the world.
Politics. Jewish Entities have setup very powerful lobbies in America like AIPAC and systematically control the majority of the American politicians. These politicians end up doing exactly what they are advised to do, irrespective of the fact whether it benefits the American people or not.
Media. 90% of media entities in America and most large media corporations are owned by Jews. They run the media as per their strategy, directing and misleading several countries with their false agendas which benefit on them. Media has been used by them to mold the psychology and direct public opinion as per their plan. This is large scale misleading of the people from true facts and ground level reality.
Wars. Most of the recent wars since the past 15 years have been promoted and wanted by the Israeli government and Jewish Entities. These wars have done nothing but immensely increase the country's debt and only stalled the measures that needed to be taken to fix the economy. People also dislike the large scale promotion of hate and division promoted by these entities to justify these wars while keeping them in the dark about what needs to be done for the economy.
Economic Collapse. Eventually with increasing debt and new wars at hand, possibly with Iran, the economy of these countries will collapse resulting in the shutdown of several government operations. This will lead to a lot of disturbance in the country and a lack of law and order.
Internal Chaos. Latino and Black militants will be funded and supported by these Jewish Entities to create internal chaos within the United States. This funded and armed conflict will be blamed on Russia and its allies. The exact same system that has been implemented in Syria, of the funding of armed militants by outside elements. The exact same pattern will be used in USA. The only difference will be that they will use the Black and Latino communities to do the same. And once this conflict begins, it will have ripple effects in several cities across America with colored communities, leading to a mass internal chaos.
Supremacist Jewry.
Pharisee comes from the Hebrew root word, meaning "separate" or "detach", this is used in a literal, segregationist sense — as opposed to the spiritual sense advocated in scripture.
Some groups of Ashkenazi Pharisees lived in closed-off communities. They taught a warped version of Judaism — teaching that all non-Jews were cattle, that Israel must be founded in a literal sense, and that they must dominate the gentile; as this was 'God's intent'.
How did Ashkenazi Pharisaical Zionism come to be so powerful? The genetic and cultural components.
Ashkenazi Jews are a product of a breakaway Pharisee Jewish sect, elements of which organised themselves towards a Zionist agenda.
As aforementioned, in the case of the Ashkenazi Jewish sects; their power and influence came from their rigorous convictions and their genetics that came from circumstantial and cultural ethnogenesis.
As a small population, they bred very selectively, tending to favour the most scholarly to reproduce — as well as interbreeding and acquiring the beneficial genetics of Europeans.
On the other hand, other Pharisee populations interbred with dysgenic populations and likely didn't hold the same standards of cultural eugenics as the Ashkenazi variant, this explains why European Pharisees were more successful in spreading and implementing Zionism than other Pharisee populations; because Ashkenazis were more than capable of doing so.
The Ashkenazi genetic composition changed over many hundreds of years to the modern, highly intelligent Zionist Jews you see today — the ethnic Ashkenazi Jew.
The Ashkenazi Jews that dominate the American Jewish community have the highest average intelligence of any human group and they have shown an extraordinary ability to create and participate in highly effective groups in pursuit of their interests.
The Ashkenazi Jewish ethnicity is represented as the 1% because it possesses the most advantageous genetics.
The rise of the Ashkenazi Jew was the perfect marriage between good genetics and a supremacist culture combined into one regional ethnic group that experienced very few dysgenic effects and remained largely culturally homogeneous, as a result — the Ashkenazi Jew, with both incredible genetic ability coupled with a ideological drive to expand 'Jewish' influence and subvert the 'gentiles' — a few Ashkenazi Jewish sects quickly came to dominate the world.
The Zionist Pharisaical plan for world domination.
Some, although not all Ashkenazi Jewish Pharisaical sects believe they must take over the world in a literal sense, similar to some radical forms of Islam, as this would be 'pleasing' to their idea of God. Totally misinterpreting the spiritual rather than physical kingdom of God on earth:
"And the LORD will be king over all the earth; in that day the LORD will be the only one, and His name the only one." — Zechariah 14:9
And while in the Bible it does say that Jews are a 'chosen' and 'set apart' people (in a spiritual sense, not a literal sense) — at no point does the Bible sanction supremacy, an exclusive ethnic and cultural identity, an exclusive homeland, persecution of the 'goyim', or any such segregationist, supremacist ideology.
A real Jew is made by spiritual conception and conviction, not by any inherent conception or birthright.
Why many Jews were persecuted throughout history.
Now that we've made the distinction between canonical, spiritual Jews and ethnic Zionist Jews we can understand why certain Jews were persecuted throughout history, and why this persecution overlapped to regular Jews as a result of a misunderstood conflation of false Jews and true Jews.
The rabbinical, supremacist, and anti-gentile attitudes seen throughout certain Ashkenazi Jewish communities meant they actively used their influence, knowledge and great intellectual capacity to undermine goyim nations.
They opted for methods such as usury and the formation of conspiratorial secret societies and economic alliances to gain financial dominance — as a result, the European natives interpreted these transgressions as representative of all Jews as criminal money-changers and swindlers, not the Zionist few; this explains the indiscriminate historic persecution and expulsion of all Jewish communities.
Other Jews were in financial positions by necessity and gained positions in the nobility and the inner circles of aristocracy because of their financial dealings. Many associated the Jew with the wrongdoings of the state many Jews were forced to serve as financiers. This contributed further to the negative image of Jews as bankers.
As a result of such indiscriminate expulsions, the Europeans "threw the baby out with the bathwater", so to speak.
Innocent Jews were expelled along with criminal ones, and a generally poor reputation for the entire Jewish faith spread far and wide across Europe.
Meanwhile, the real culprits, the supremacist Zionist sects, were not specifically identified — the 'Jew', in all cases and all circumstances, was thereafter seen as the enemy and menace, this unfounded reputation largely persists to this day:
"Moreover, we do not know to this day which devil has brought them (Jews) here…like a plague, pestilence, pure misfortune in our country." — Martin Luther, About the Jews and Their Lies, 1543